We are back home now and I haven't had time to post these because of housekeeping and building a new computer.
6 March 2016
I left Bev sleeping in the tent and went for an early walk along the beach and took a few photos. I tried to find the dunes we had visited in about 1983 but didn't find them. Perhaps I didn't walk far enough. This is looking north to Smoky Cape.
South Smoky Beach, Hat Head National ParkSmoky Cape in the distance
The next two are looking back to Hat Head.
Hat Head from South Smoky BeachHat Head National Park
Hat Head SunriseHat Head National Park
Catching up on the washing and having a swim occupied the next part of the day. After hanging up the washing we had a look at the Smoky Cape Lighthouse. We had been here in 1976 but I don't think the lighthouse itself was accessible then.
The view from beside the lighthouse is excellent.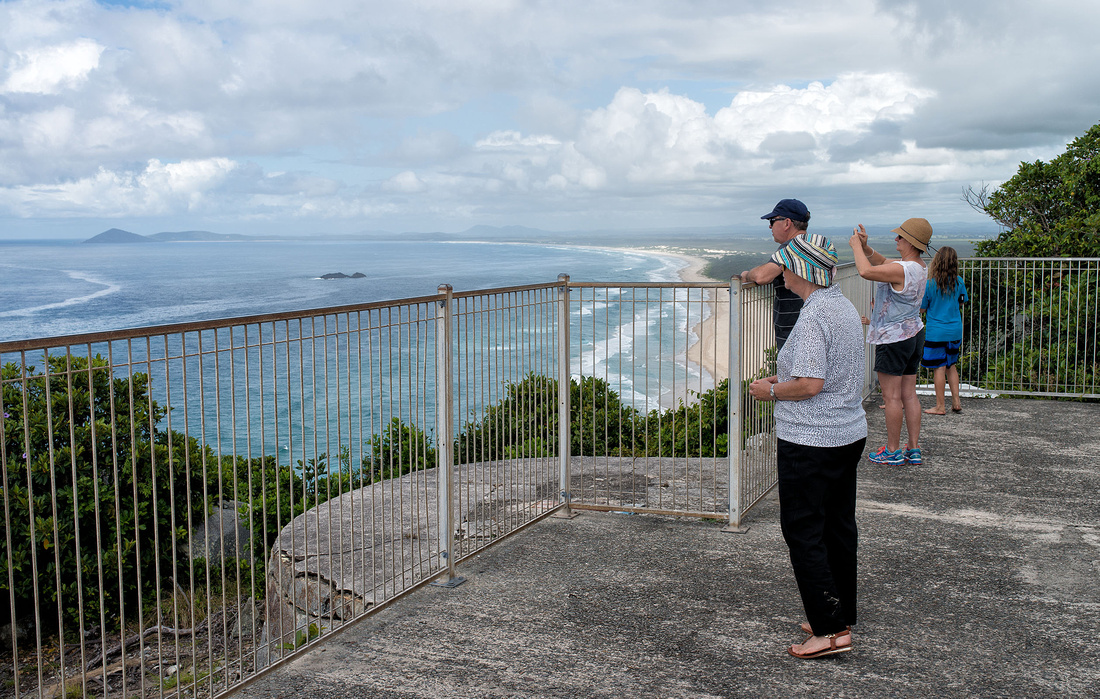 View from Smoky Cape Lighthouse
Bev seemed confident she would be OK for a short walk so we decided to try the Connors Track not far from the caravan park. The walk to the first beach, shown below, was easy, but the track to the next beach was quite rough and Bev was struggling a bit so we turned back. On hearing noise, I turned around and Bev had fallen and was lying between two rocks. She had bruised two fingers and her arm but wasn't badly hurt. No more walking on anything but smooth paths.
Connors Beach, Hat Head National Park