We did some shopping for clothes in Gangnam near Sam and Christine's apartment, while Christine's parents looked after Drew. Minimum temperatures are around 0 - 2 degrees and maximums around 6-8 degrees. We don't feel the cold much because all the buildings are heated.
Here is a street scene in Gangnam.
I find the cabling in the older areas interesting.
We then visited a park to see some of the Autumn colours,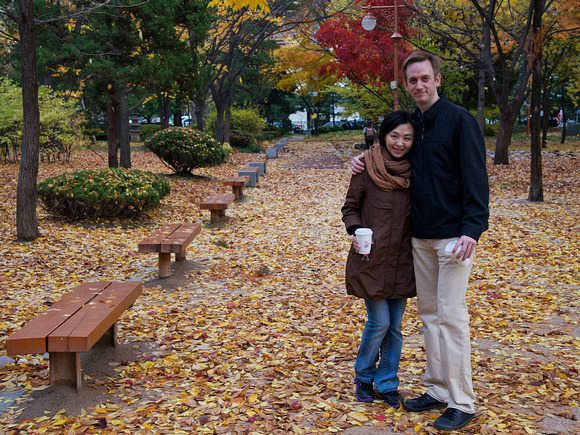 We brought a couple of Teddy Bears for Christines neice Eun-song. She seemed to like them.