Friday.
Today was a rest day to recover from yesterday's hike. Christine, Bev and Rowan had a manicure and pedicure in preparation for a family photo to be taken tomorrow.
Late in the afternoon we went to see Christine taking part in Korea's most popular radio program on MBC. Christine takes part in a weekly half hour segment on the show "Now Radio" hosted by Jo Young Nam (a famous singer) and and Choi Yu-Ra (a famous actress).
Below are Bev, Kim Woo-Tae (Christine's Dad) and me, watching the show live.
At the end of the show, to our surprise, we were all, including Drew, invited into the studio and introduced to the national audience of Korea's most popular radio show (according to Sam and Christine). We then had a group photo taken.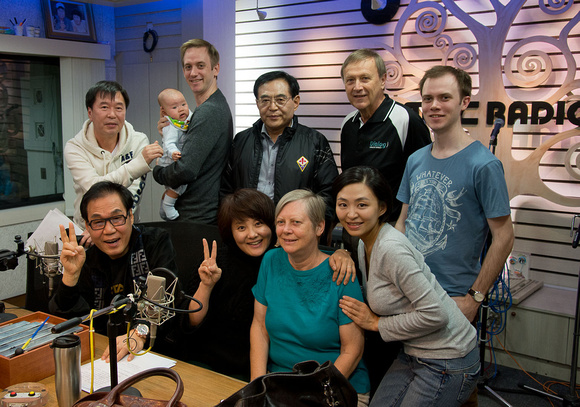 Finally, famous radio host bites baby.